Your home is your space. Making changes to it is as natural as the seasons changing outside its windows. However, expressing yourself shouldn't have to come at the cost of losing property value. This can take many different forms depending on the individual, but there are some universal pieces of advice that will help anyone make informed decisions that will maintain the property value of their home, and we will look at some of those in this article.
Small choices for your custom home renovations make a big difference
Many people can identify with the feeling of disliking a specific room in their home. Maybe it's the kitchen that has very bright orange walls, or the foyer side-room with its glass doors that don't offer any privacy. However, it's important to remember that there is an easier solution than gutting the room and replacing every aspect of it. 
Focus on the small things 
Just change the color of that garrish wall. Just replace those glass doors and put in some solid wood ones that match your existing trim. Simple changes not only help maintain your budget, but they allow families that come after yours to see the original designers' vision, and homes are made to entice the imagination of their potential and future owners.
Make an open concept floor plan
Although, it is easy to appreciate how sometimes replacing a door or painting a wall would be insufficient for your custom home renovations. If this is true for your circumstances, then it is best to come up with a detailed plan before you go knocking down walls left and right. Do some research, and look at other floor plans for homes in your neighborhood, or go online and find floor plans that match your home's approximate square footage. 
Open-concept floor plans make a lot of the research easier, however. The intent of such designs is to give you a view of all areas on a floor while keeping the necessary furnishings (cupboards, closets, etc) set along the walls around the perimeter. This helps stir the imagination and gives individuals the opportunity to really make the space their own through furniture placement, color palettes, and custom materials.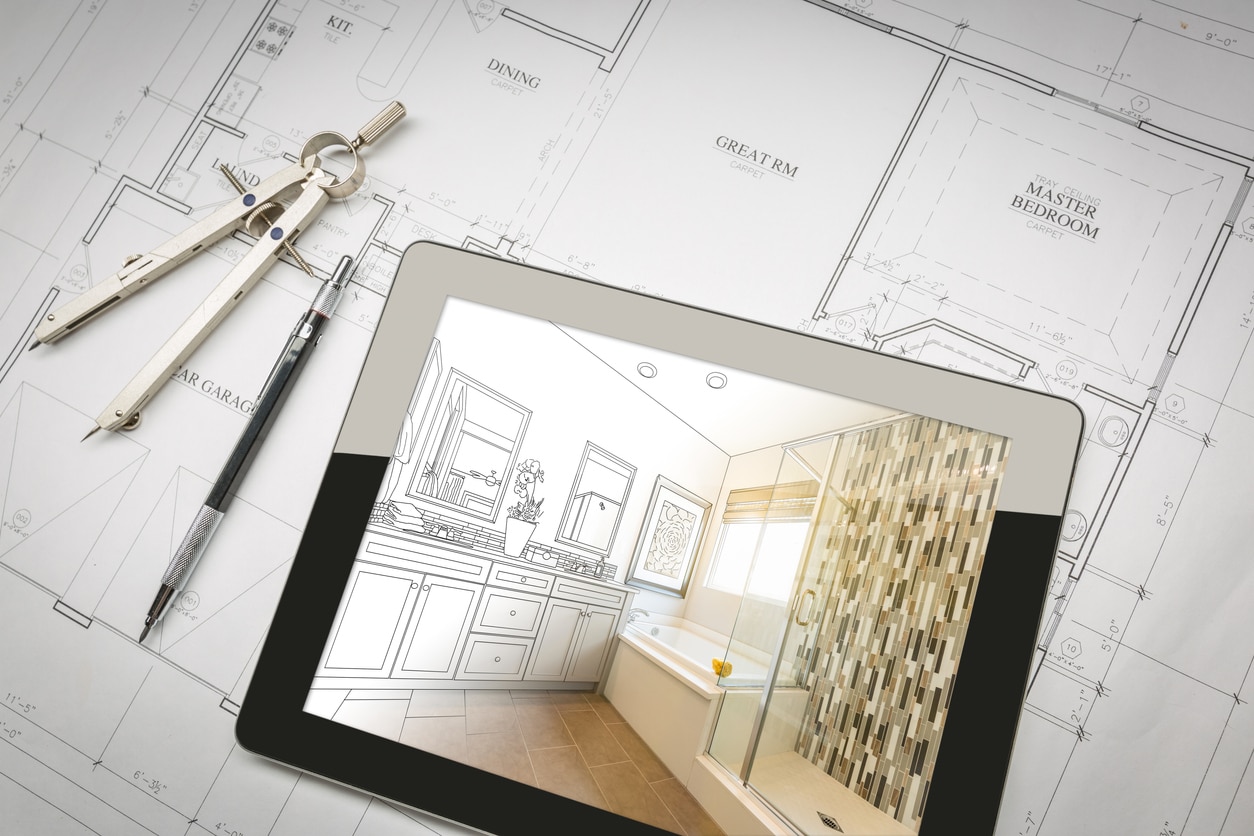 Finish the basement, but don't go overboard with your custom home renovations
Finishing the basement during your custom home renovations is a great way to actually increase the property value of your home. However, many people look at these custom home renovations as a burden because it involves placing rooms and designating certain areas of the basement for certain activities. However, you don't have to go to such great lengths in most circumstances. Simply hiring a qualified contractor to hang drywall around the perimeter, and designating an area near the plumbing stack for a bathroom is often enough. Not only will this save you the cost of adding walls and flooring, but it will essentially give you an open-concept space in your home!
There are many great ways to make small changes to your space during your custom home renovations, but it can be challenging on your own. This is why it is so important to contact a qualified and professional contractor that will help you make these decisions. They will offer suggestions from their years of experience in making other people's home renovation dreams come true, and if you do your research, it is easy to find a custom home renovator that will do their best to keep the renovations at a reasonable price. 
At Mastered Home Renovations, attention to detail is our specialty. Your home renovation is sure to meet all of your functional and stylistic needs. It is our mission to turn your dream home into a reality. Contact us for a quote to get started.