Taking on home renovations can be very exciting. However, it can also be very daunting. After all, most renovation projects require a lot of time and money. More than that, these renovation projects require you to make a lot of decisions that need to last for years to come. One of the most important decisions you will make for your renovation has to do with your floors. Which flooring should you choose? How can you pick the right option? Here are five quick guidelines to help you pick.
Consider Flooring Materials During Your Home Renovation
The most important decision when it comes to flooring for your home renovations is the material. You have to choose the right material for your floors. Carpets are soft, but they do not wear as well. Hardwood flooring is expensive, but it is built to last. Other options include tile, manufactured wood, laminate and more. You should think about the look you want to achieve, and the purpose of the room. For example, bathrooms often need tile because of water usage. However, hardwood is great for living rooms. Carpets may be preferred in family areas where people sit on the floor.
Look Carefully At Texture and Colour For Your Floors
After you look at the material, consider the texture and colour. Texture has to do with the feel of the flooring. Tile may be cold to the touch, and some woods and stones have variegated textures that look interesting but may not be comfortable for sitting. Even carpets have varied textures. Some plush shags may offer more comfort while a Berber will be more resilient. The colour will have a dramatic impact on the look of the room. Wood comes in various natural shades, but tiles, carpets and laminates may be available in a whole range of colours. Think about whether you want something natural or something a bit bolder.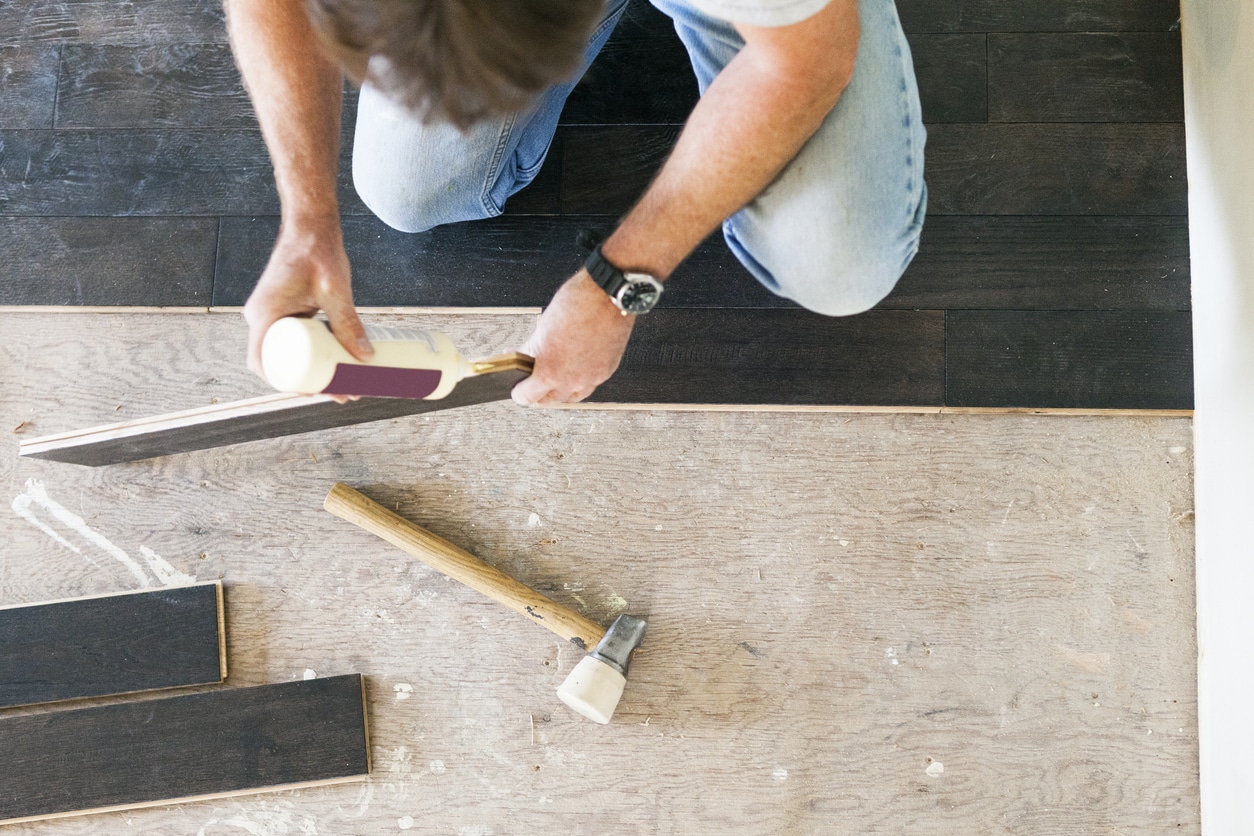 Always Check The Cost And Installation Before Making A Purchase
Some considerations are also practical. Look at the cost per square foot of anything you choose. You need to know exactly how much it will cost to install the floor in any given room of your home. You should also know about the installation process. You need to schedule your flooring installation as part of your overall home renovations. Know how much time to put aside for this project.
At Mastered Home Renovations, attention to detail is our specialty. Your home renovation is sure to meet all of your functional and stylistic needs. It is our mission to turn your dream home into a reality. Contact us for a quote to get started.