Guide to getting home renovations Calgary loan
Home renovations are a large project to take on in any scenario, but by remodelling your home, you can forge a space that fits your needs and personality. Although undertaking renovations to customize certain areas in your home is certainly easier said than done when it comes to budgeting and financing the entire project. But finances shouldn't deter you from pursuing renovations you both need and want for your home, and it doesn't have to be an impossible obstacle to overcome when you have alternative options at your disposal. Before you scrap your complete home renovations in Calgary, you should learn about the various financing methods that could be of primal use to you during your remodelling endeavours. Whether you need a roof replacement, a kitchen remodelling, a new bathroom floor, or an entire addition to your home, you could have a financial solution to complete the remodelling. 
Find out everything you need to know about getting a home renovation loan and what types of loans can work best for your particular situation.
Home renovations loans
Finding information pertaining to home renovation loans can be tough to navigate if you haven't done so before, but ascertaining such information can be relatively simplistic. Exploring financial options will allow you to comfortably renovate your home without feeling the stress of a significantly restricted budget. Of course, depending on the loan option you ultimately decide, the amount you receive will vary as well as the terms and conditions. You'll also want to factor in the interest rates of each option, which will differ, as well as the income requirements and credit score requirements, among other considerations that will determine what you'll be eligible for.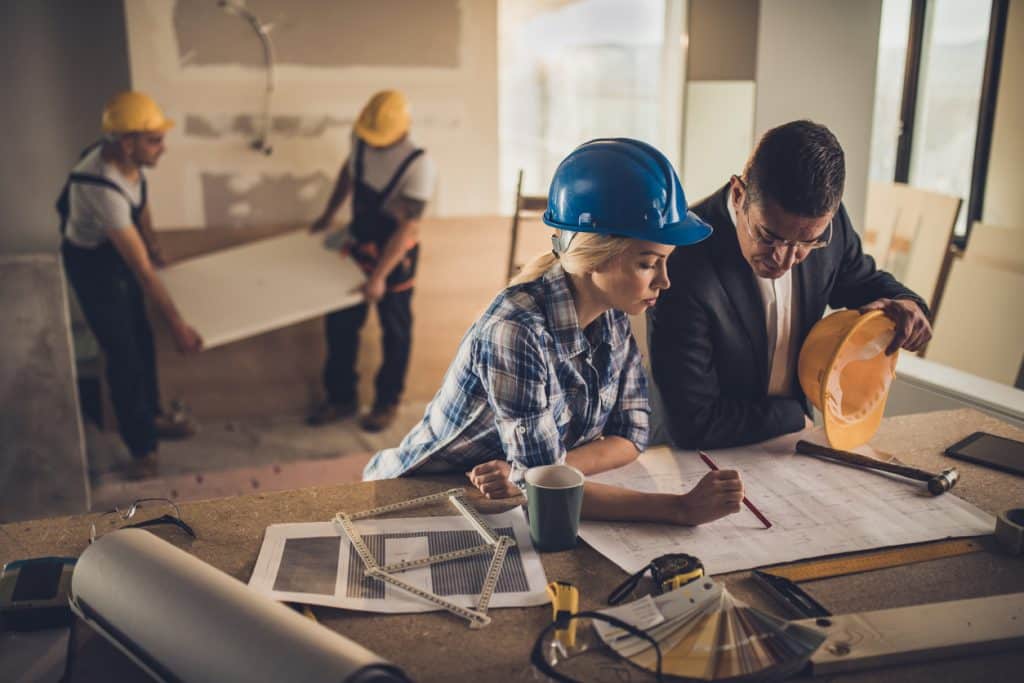 Home equity loans
To get a secured loan based on your home equity, you will want to try to receive a home equity loan. This type of loan will enable you to borrow a large portion of money with relatively low interest, which is a perfect loan to receive when your complete home renovations in Calgary require a certain amount of money upfront. It should be noted that in order to qualify for a home equity loan, you must already have home equity to borrow against and 20% home equity or more already established or else you'll be ineligible to receive this loan. 
Home equity line of credit
According to financial experts, acquiring a home equity line of credit (HELOC) for your home remodelling project can ultimately be a helpful resource to turn in contrast to other options. A home equity line of credit is extremely similar to a home equity loan because the amount you receive is entirely based on your home equity. Although a HELOC begins to differ from a home equity loan as you don't receive a portion of the money but a line of credit instead. When you have a HELOC, you can borrow allotted amounts, depending on how much you need, until you reach your limit. This particular loan is useful if your renovations are ongoing for a long period of time.
Credit cards
Although using a credit card isn't ideal for renovation loans, it can work when you're in a financial pinch. Because credit card interest rates can be extremely high, using a credit card for large renovations isn't recommended. But a credit card can be a useful financial resource if you are working on a small project and should be considered for your minuscule renovation pursuit.
Mastered Home Renovation is your source for complete home renovations. Whether you are looking for custom home renovations or luxury home renovations, our goal is always to increase your dwelling's overall quality and value. As honest, hardworking and seasoned professional contractors, we exceed our client's expectations by utilizing the latest tools, techniques and technology, alongside high-quality materials. We execute big and small projects for every room, including bathroom renovations, basement development, bedrooms and kitchen renovations in Calgary. Experience master quality by contacting our Calgary renovators at (403) 700-7444 today!