Summer in Canada is often affectionately referred to as construction season. With only a few short months of nice weather, it's not uncommon for homeowners to want to tackle home improvement projects during this time.
However, is there a better time of the year to take on these tasks?
Let's take a look at which seasons best suit the various home improvement projects.
Home improvements Throughout the Year
Winter
Winter isn't known for being a bustling time for home improvement. However, homeowners may want to use this to their advantage.
Contractors still need to work during the winter months, so they may be more willing to give you a deal in order to lock down your business. Naturally, you'd be sticking to indoor projects during this time, but you could always reach out and start drawing up plans for future construction as well.
Additionally, if you're looking to renovate your kitchen or laundry room, this may be the perfect time to begin your appliance shopping. Stores will often give discounts on last-season models as they try to make room for next year's products.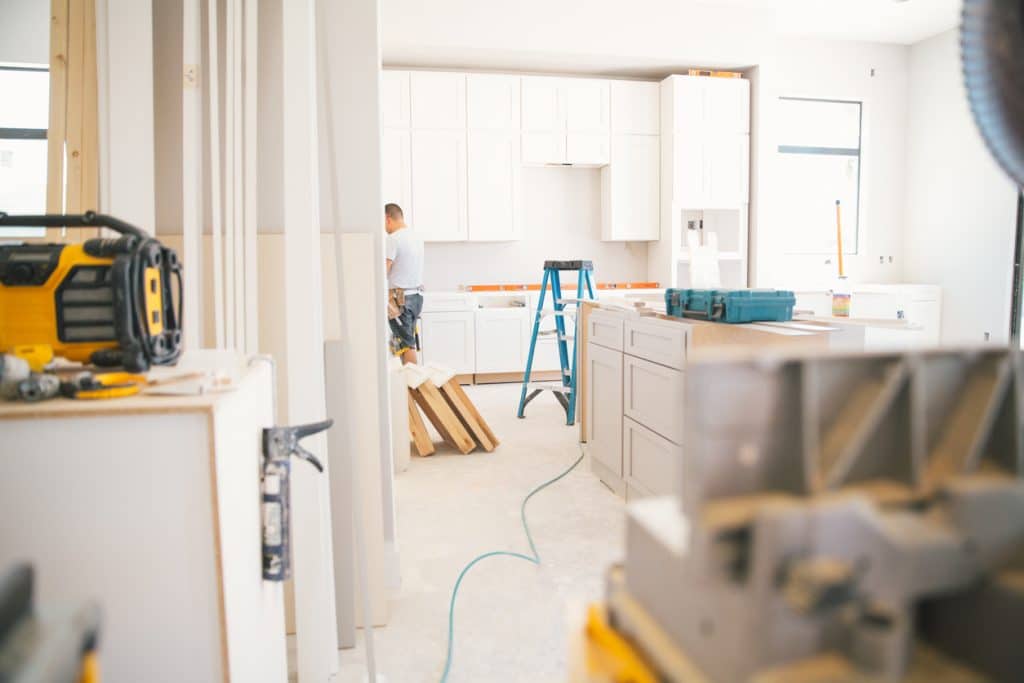 Spring
Provided Canadian springs cooperate, this is a great time to start on outdoor improvements. Deckbuilding is especially popular during this time, as it will be finished when summer rolls around, and you'll actually get the chance to enjoy your new build.
Summer
Home renovations during the summer are typically in preparation for future months. Projects like reshingling, installing new windows, and redoing attic insulation are perfect for this time, as they prepare your home for colder months.
Starting in the summer, as opposed to the fall, can be important for these types of projects as well, as it allows for buffer room. Construction projects can run late, and no one wants boarded-up windows when cold weather rolls around.
Fall
It's time to return to indoor projects. As mentioned above, timelines can run long, and you don't want to leave an outdoor task unfinished if the snow comes earlier than you'd like (and let's face it, it's Canada, so it could).
That said, September and October aren't complete write-offs. If you're doing a larger demo, it'll still be easy enough to take old structures out of the home and bring new materials inside. Meanwhile, everything will still be protected during the chillier nights.
Ultimately, there isn't a right or wrong time of the year for home improvement. Rather, determine your timeline and what projects you hope to accomplish, and see how the time of year can improve your experience.

At Mastered Home Renovations, attention to detail is our specialty. Your home renovation is sure to meet all of your functional and stylistic needs. It is our mission to turn your dream home into a reality. Contact us for a quote to get started.