Before you sell your property, you want to undergo home renovations that can increase the property's value, or help it compete in the local market. Of the various home custom renovations, homeowners can opt for floors are often overlooked. But is it even worth spending the money on new flooring – particularly hardwood floors? Will you see a good return on investment for the renovation? Let's find out.
3 Reasons Why Hardwood Floors Are A Great Investment For Your Property
Flooring is a Low-Cost Investment
Compared to other home custom renovations, flooring is a lower-cost investment. The most expensive parts of the property to renovate is the kitchen and the bathrooms. Flooring is far cheaper than these renovations, and you do not always have to install new flooring for the entire house. You can opt for new flooring for the first floor for a strong presentation.
Hardwood Flooring is the Best Choice
You have a lot of choices when it comes to flooring materials. However, hardwood flooring is the best choice. The reasons are because hardwood flooring is sturdy, beautiful, and lasts for a long time. Many potential buyers will look for hardwood flooring when shopping fora new home. They also like hardwood flooring because it is easy to repair and renew. You do not have to strip the entire flooring if there is a problem.
Hardwood Flooring May Be Essential to Compete
Because many homebuyers desire hardwood flooring, you will be up against other Calgary properties that have installed hardwood floors as part of their home custom renovations. So if you're having a difficult time moving your property, then you need to do everything you can to compete in the local market. You might have to get new flooring done so that your property stands out.
Average Cost of Hardwood Flooring
With that said, you will need to know the average cost of hardwood flooring so that you get a reasonable rate with a home renovator in Calgary. The price can be anywhere from $3,000 to $6,000. For 300 square feet, you can expect to pay anywhere from $2,500 to $4,000. Of course, your final costs will be based on how much surface area you want to cover with hardwood flooring.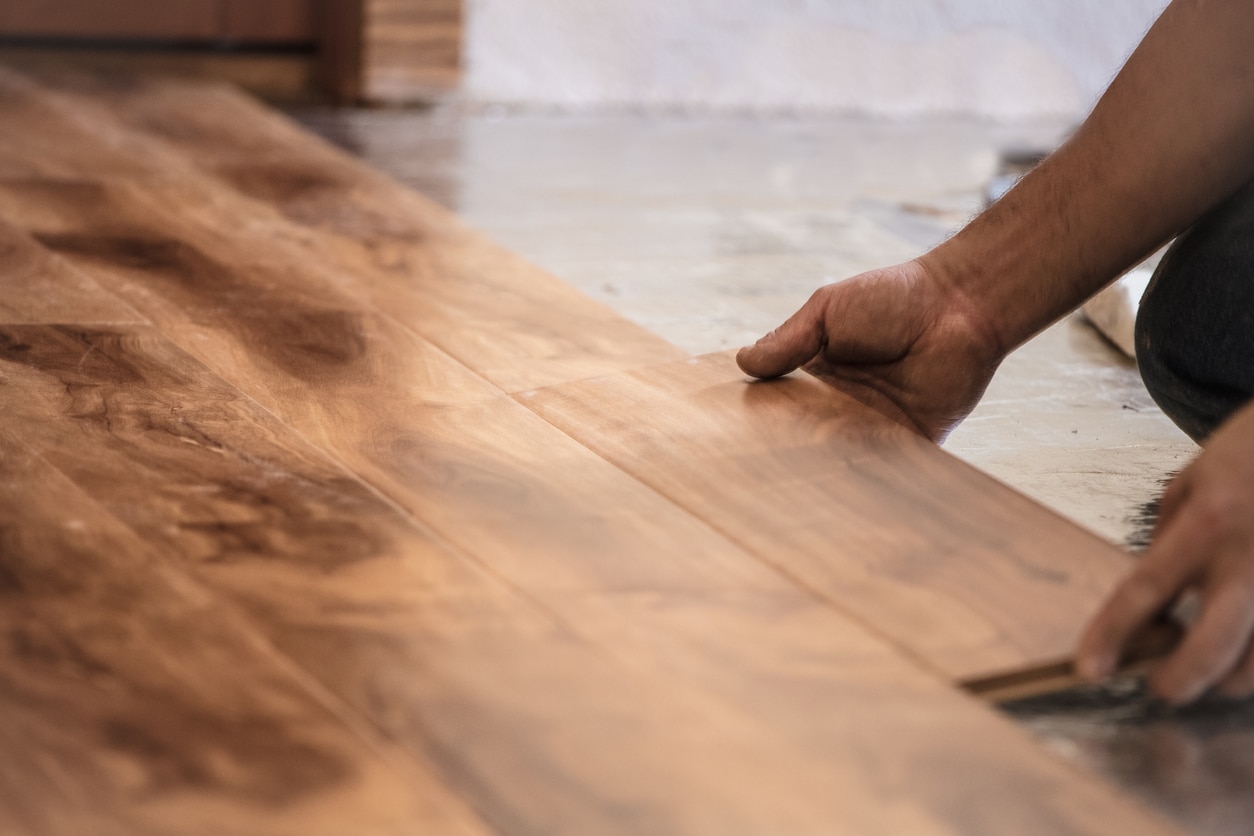 As mentioned earlier, you want to think about what areas of your home you want to cover with hardwood flooring. It may not be economical to redo your entire flooring just to sell your property. Remember that the living room and kitchen room tend to have the most significant impact on home buyers.
How Much Can You Expect Back from Your Investment?
For many homeowners, the big question is how much they can expect back from their flooring investment. The answer is that it really depends. Some homeowners say they saw anywhere from 20 to 80 per cent net return on investment. Some figures show that adding hardwood floors adds anywhere from $2,000 to $5,000 to the value of the home. So it's important to make sure you don't spend past this price range.
Again, it may be smart to add hardwood flooring even if you break even. This will help you stay competitive in the local market if your home in the low range prices. The important thing here is not to overdo it with your flooring. Speak to your home renovator in Calgary for more information about the installation process.
You should now have a better understanding of how hardwood flooring affects the value of your property. While it won't increase the overall value significantly, you can still see a decent return on investment. Flooring is often overlooked for other upgrades and should be an important part of a renovation project.
At Mastered Home Renovations, attention to detail is our specialty. Your home renovation is sure to meet all of your functional and stylistic needs. It is our mission to turn your dream home into a reality. Contact us for a quote to get started.