So you've decided to renovate your Calgary home. There are many things you have to figure out for your upcoming renovation project. One thing you may be concerned about is the total cost of home renovations. Here is an outline of estimated costs for various projects.
Breaking Down the Cost of Each Home Renovation in Calgary 
Kitchen Renovations in Calgary
First, let's start with the kitchen. The kitchen is a common area that homeowners often look to renovate. You can expect to spend anywhere from $20,000 to $30,000 for an involved kitchen renovation project.
This is because things like the countertop, flooring, and cabinetry tend to be quite costly. You will also have to spend money on labor costs. You can, however, save money on kitchen renovations if you opt for complete home renovations in Calgary with a contractor.
Basement Development in Calgary
Next is the basement. Renovation costs for basements cost anywhere from $45 to $75 per square foot. There is a large range in pricing due to the material you're going to use for flooring, the need to set up new walls, and the installation of new furniture/areas such as bathrooms and storage spaces. You can look at an estimate of $10,000 for your basement.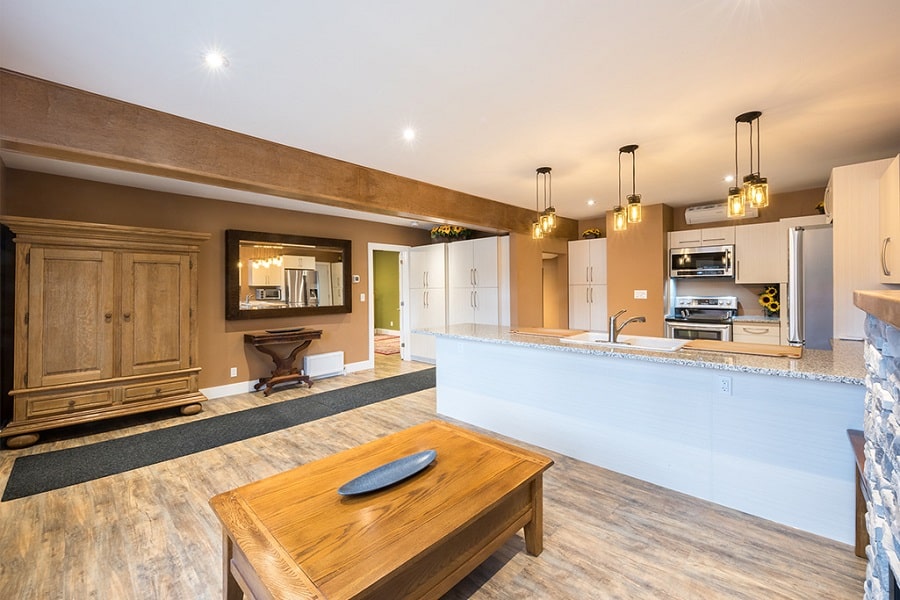 Bathroom Renovations in Calgary
Another common area to renovate is the bathroom. Due to fixtures, tiles, flooring, and plumbing, bathrooms can end up costing you more than you think. But you can expect to spend around $15,000 on average for a hefty renovation project.
Other Home Renovations
Other areas such as bedrooms, living rooms, and spare rooms are more flexible. They can end up costing a few thousand dollars to a few hundred dollars depending on how much you want to change. These areas are more DIY friendly, so you can save a lot of money on the renovation costs.
If you tally everything up, you can expect to spend around $50,000 for complete home renovations in Calgary. This includes the cost of one master bathroom, a full kitchen, and a medium to large basement.
The best way to save money on your renovations is to build a list of everything you want to do and calculate the costs. From there, you want to define your budget and focus on renovating the absolute essentials. This will help you eliminate renovations that are unnecessary and help you see the change in your home that's going to have the most impact.
At Mastered Home Renovations, attention to detail is our specialty. Your home renovation is sure to meet all of your functional and stylistic needs. It is our mission to turn your dream home into a reality. Contact us for a quote to get started.