Custom Home Renovations and Popular Methods to Spruce Up Your Patio and Deck
Your patio or deck is an extension of your living space, offering a perfect place to relax, entertain, and enjoy the outdoors. However, over time, these outdoor areas can become worn and outdated. Renovating your patio or deck can breathe new life into the space, creating a beautiful and functional outdoor oasis.
Learn more about some popular ways of custom renovations in Calgary for your patio or deck that will enhance its aesthetics and functionality.
1. Decking Material Upgrade
One of the most impactful ways to renovate your patio or deck is by upgrading the decking material. Traditional wood decking is a classic choice, but it requires regular maintenance and can be prone to splintering and fading. Consider low-maintenance and durable options such as composite decking or PVC decking. These materials mimic the look of real wood while being resistant to rot, fading, and insects. They also require minimal upkeep, allowing you to spend more time enjoying your outdoor space.
2. Outdoor Lighting
Outdoor lighting can completely transform the ambiance of your patio or deck, extending its usability into the evening hours. Install stylish and functional lighting options, such as string lights, lanterns, or LED spotlights, to create a warm and inviting atmosphere. Additionally, consider adding accent lighting to highlight architectural features, plants, or artwork.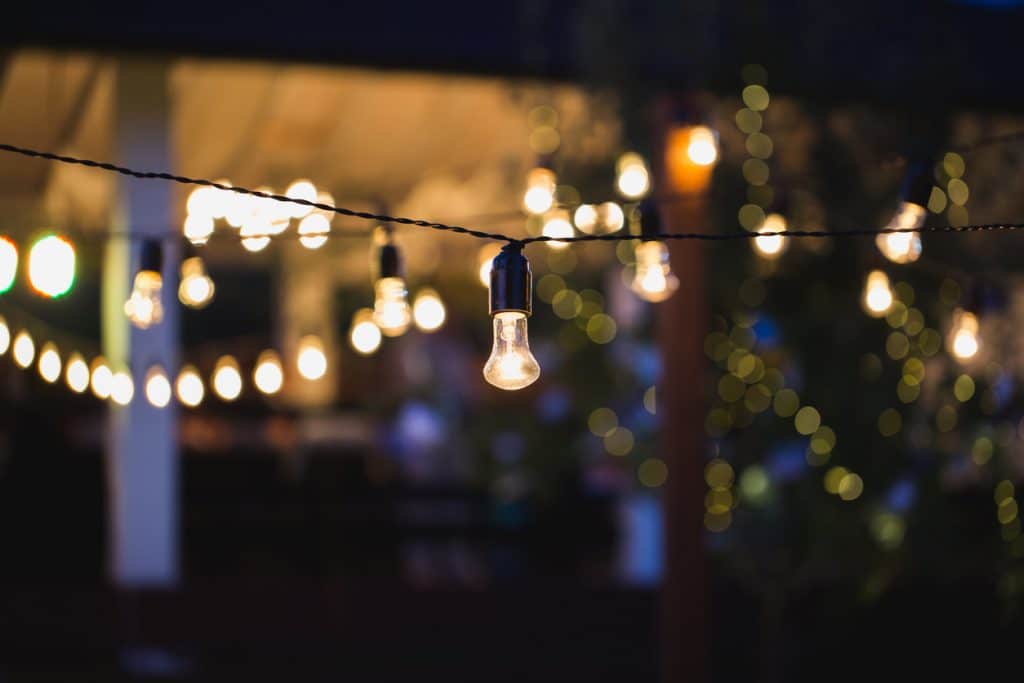 3. Outdoor Kitchen or Barbecue Area
If you love to entertain and enjoy outdoor cooking, consider adding an outdoor kitchen or barbecue area to your patio or deck. Include a built-in grill, countertops for food preparation, and storage space for utensils and cooking supplies. An outdoor kitchen or barbecue area can elevate your outdoor entertaining experience and make hosting gatherings a breeze.
4. Outdoor Seating and Furniture
Update your patio or deck's seating and furniture to make it more comfortable and visually appealing. Invest in high-quality outdoor furniture that is weather-resistant and durable. Consider adding a variety of seating options, such as lounge chairs, dining sets, and cozy sofas or sectionals. Choose fabrics and cushions that are fade-resistant and easy to clean.
5. Shade and Shelter
Create a more comfortable and functional outdoor space by incorporating shade and shelter options. Install a pergola or awning to provide shade from the sun, making your patio or deck more enjoyable on hot days. Alternatively, consider adding a retractable canopy or shade sail for a flexible and customizable shading solution.
6. Fire Features
Fire features, such as fire pits or outdoor fireplaces, can add warmth and a cozy ambiance to your patio or deck. They also extend the usability of your outdoor space into cooler evenings and seasons. Choose a fire feature that complements your design aesthetic and fits well within your patio or deck layout.
7. Outdoor Rugs and Decor
Add style and personality to your patio or deck with outdoor rugs and decor. Outdoor rugs not only define separate areas within the space but also add comfort underfoot. Incorporate weather-resistant decorative pillows, throw blankets, and outdoor artwork to create a welcoming and inviting atmosphere.
8. Garden and Greenery
Integrate greenery and plants into your patio or deck design to bring nature closer to your outdoor living space. Use large potted plants, hanging baskets, and garden beds to add colour and texture. Vertical gardens or living walls can also be a unique and space-saving way to incorporate greenery.
9. Water Features
Water features, such as fountains or small ponds, can add a soothing and tranquil element to your patio or deck. The sound of flowing water can create a relaxing atmosphere and drown out background noise. Choose a water feature that complements the overall style of your outdoor space.
10. Outdoor Entertainment
If you love outdoor entertainment, consider adding features like an outdoor television, sound system, or projector screen. Creating an outdoor entertainment area can make your patio or deck the perfect spot for movie nights, sports viewing, or listening to music while enjoying the fresh air.
Conclusion
Renovating your patio or deck can significantly enhance the appeal and functionality of your outdoor space. When it comes to custom renovations in Calgary, whether it's upgrading the decking material, adding outdoor lighting, incorporating an outdoor kitchen, or adding fire features, there are numerous popular ways to renovate your patio or deck. By considering your lifestyle, design preferences, and budget, you can create a stunning outdoor oasis that brings joy and relaxation to your home and becomes a favourite gathering place for family and friends.
Mastered Home Renovation is your source for complete home renovations. Whether you are looking for custom home renovations or luxury home renovations, our goal is always to increase your dwelling's overall quality and value. As honest, hardworking and seasoned professional contractors, we exceed our client's expectations by utilizing the latest tools, techniques and technology, alongside high-quality materials. We execute big and small projects for every room, including bathroom renovations, basement development, bedrooms and kitchen renovations in Calgary. Experience master quality by contacting our Calgary renovators at (403) 700-7444 today!