As Canadians, we understand that nice weather is often limited. That's why we often strive to take full advantage of the sun during those summer months, spending as much time outside as possible.
Therefore, it only makes sense that the patio should be as inviting as the rest of our home. But why settle for ordinary? Take your patio to the next level and build your own custom renovation in Calgary with these renovation ideas.
4 Patio Renovation Ideas For 2021
Make The Patio An Extension Of Your Home
Make the transition from inside to out as seamless as possible! By installing rolling or sliding doors, you can instantly open up your kitchen or dining room to your backyard. You won't even notice you've left one space and entered another once you've extended your inside flooring onto your patio, allowing for that fluid transition.
Mix Materials
Add some dimension and visual interest to your patio by playing with different materials. This can help to create distinctions between zones and establish designated areas. For example, you can set up a barbecue area on wooden planks, while perhaps the seating area is slightly lower on a tiled section.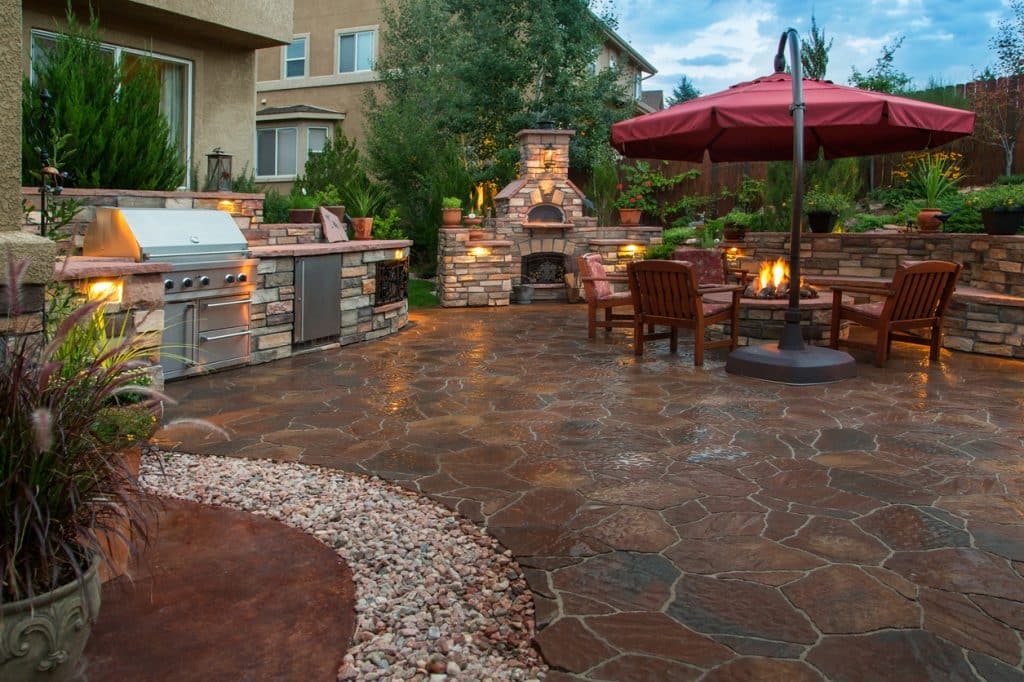 Utilize Flowerbeds
If you're hoping to create a more private, intimate patio, flowerbeds are actually a great way to do this. By placing raised flowerbeds around the patio, you can feel like you're relaxing in the middle of a meadow, taking in all the splashes of colour.
If you're hoping to make the space feel bigger, simply ensure the walls of the planters are in a light colour, such as white.
Add A Fire Pit
Create a focal piece for your patio by incorporating a fire pit. This is an incredibly trendy option right now, and for good reason. It creates a gathering space, as people come together to talk and warm themselves around the fire. Plus, you can decide the style and size of your fire pit, ensuring it works for your patio.
Custom renovations in Calgary don't need to be restricted to inside your home. Create a patio you're excited about!

At Mastered Home Renovations, attention to detail is our specialty. Your home renovation is sure to meet all of your functional and stylistic needs. It is our mission to turn your dream home into a reality. Contact us for a quote to get started.