If this past year has taught us anything, it's that it is worth investing in the quality of our homes. Given the amount of time we spend in them, why not make your home feel like your own sanctuary or palace?
As time progresses, the standard of luxury evolves with it. Let's explore some of the features that make a house stand out from the rest.
4 Key Features of a Luxury Home
Commercial-grade Kitchen
The kitchen is the heart of the home, so why not show it some love? Restaurant-quality appliances and a walk-in pantry allow you to cook in style, while also trusting that your kitchen is working to serve you in the best way possible.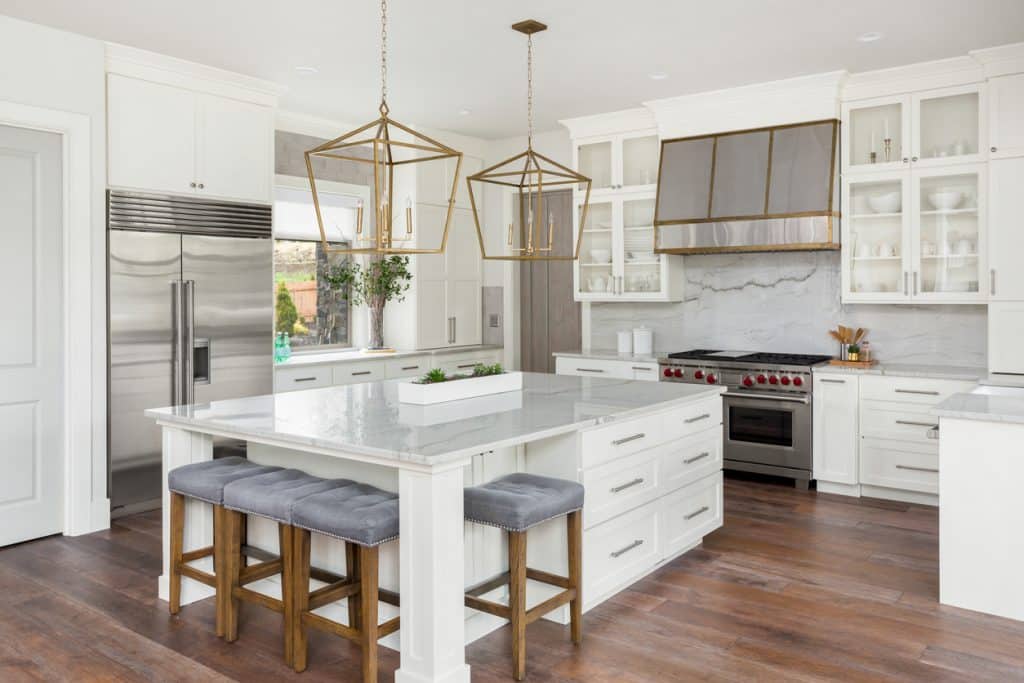 Want to add a little something extra? Wine fridges are increasingly becoming a common sight in showhomes, and for a good reason. They scream sophistication while also being practical.
Spa Bathroom
As we begin to place more value on self-care, the time we spend in the bathroom has increased. From bubble baths to steamy showers, it's important to feel relaxed in this space.
Soaker tubs are a true bathroom showpiece at the moment. However, if you're looking for something a little more subtle, consider installing in-floor heating or towel warming racks. As soon as you step out of your shower, your whole body will be wrapped in warmth, from your head to your toes.
Walk-in Closet
This is a must-have for any fashion lover. Walk-in closets can be designed with every piece of clothing in mind, allowing you to showcase each item you own. From shoe racks to drawers for jewelry and watches, there is no limit to what you can include to maximize the space's usefulness. Adding mirrors and plenty of lighting allows you to model your outfits before heading out the door.
Theatre Room
Why leave the comfort of your home when everything you need is right here? Theatre rooms allow you to have the surround sound experience of a movie theatre at the push of a button.
If you'd like, take this a step further. From gaming rooms to even an indoor bowling alley, it's all about creating a space that you can entertain yourself and any guests.
Ultimately, you determine what having a luxury home means to you; what others prioritize may fall lower on your list of must-haves. As long as you are excited to walk into your home every day, that's all that matters!

At Mastered Home Renovations, attention to detail is our specialty. Your home renovation is sure to meet all of your functional and stylistic needs. It is our mission to turn your dream home into a reality. Contact us for a quote to get started.