You've been dreaming of your new kitchen for months, even years. Now the renovation project has finally started, and you can't wait to see the stunning results. But things don't always go as planned. Use these tips to help you handle things if your kitchen renovations in Calgary go wrong.
6 Tips To Help You When Your Kitchen Renovations Go Wrong
1- Set Realistic Expectations for a Kitchen Renovation
Kitchen renovations often take five months to complete, sometimes more. That's a long time to be without a space that's such an important part of your home. Plan for a lengthy project, and don't be surprised if things take longer than expected. Plan changes, permit delays, backordered parts, and many other issues can cause setbacks that you have no control over. Expect that ahead of time to help you avoid frustration during the project.
2- Reserve Funds for the Renovations
Another area where things often go wrong during renovation projects is with the budget. While it's important to create a budget prior to the project, it's also important to remember that it's just an estimate. It's easy for homeowners to underestimate the cost of products or services and create a budget that's too low. Many homeowners also choose to go with more expensive materials or products once the project is actually underway. Setting aside a cushion in your budget for these and other unexpected expenses helpΩ you avoid the problem of running out of funds.
3- Don't Sweat the Small Stuff 
Work to maintain a sense of perspective during your kitchen renovation in Calgary. It's easy to get hyper focused and feel like every decision you have to make is a huge choice. Agonizing over the smallest details is a good way to turn a renovation into a stressful disaster. Instead, try to relax and enjoy the process. The hardware and countertop edges really aren't that important after all; the goal is to have the whole project come together beautifully.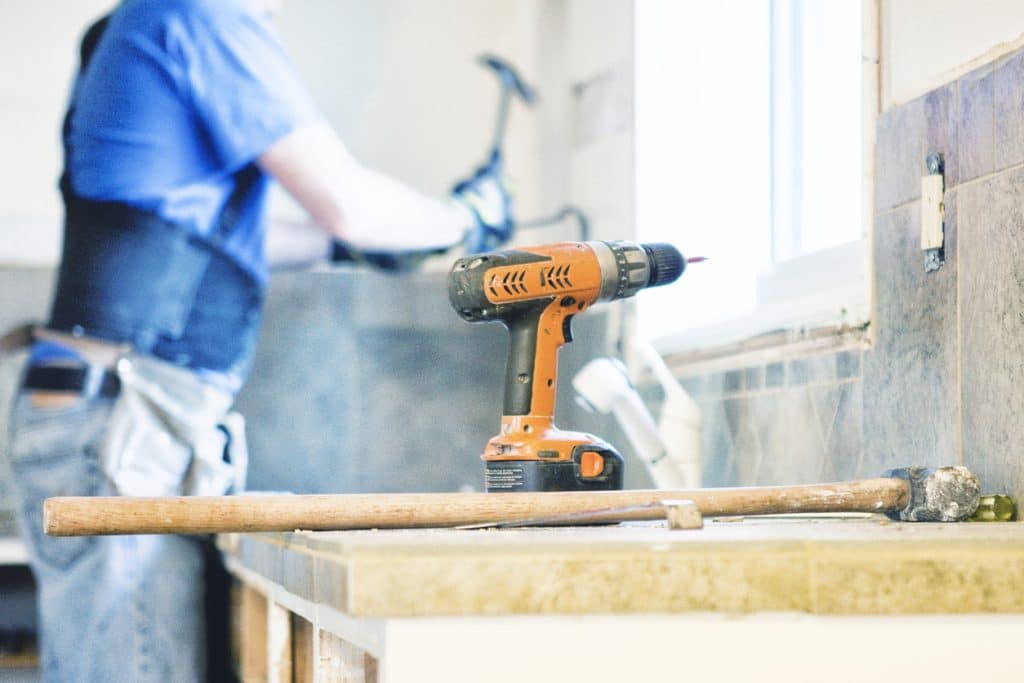 4- Get Away from the Kitchen Renovation
Sometimes the best thing you can do for your renovation project is to get away from it, especially if things get delayed or seem to be going poorly. Plan an escape route if the project gets to be too much for you. A stay with a friend, at a hotel, or in a short-term furnished rental can be just what you need to gain a little perspective and relax during a difficult time in the renovation project.
5- Maintain a Sense of Humour 
The ability to laugh at the things that go wrong is crucial to surviving a home renovation. A renovation contractor in Calgary can tell you that with just about any renovation project, there are things that don't go exactly as planned. Be prepared for the unexpected, and try to go with the flow and laugh off the little hiccups. If things seem overwhelming in the moment, try making a list of things you're grateful for. Remember to include the ability to renovate your kitchen and create a new space.
6- Prepare for Days without Progress by a Renovation Contractor
Between anticipation about the new kitchen and frustration with the mess and disruption of your space, it's easy to wish the renovation will end. This makes it particularly difficult to handle days where it seems like there's no progress. But remember that such days happen with any kitchen renovation. Sometimes there are periods of waiting or times when you can't see the progress even though the renovation contractor in Calgary is hard at work. Expect these days, and remind yourself that they are part of the process and each day brings you closer to your goal.
Set yourself up for success during kitchen renovations with proper planning, but be prepared for things to go wrong occasionally. Handling the downs as well as ups can help you make the most of your kitchen renovation throughout the process.
At Mastered Home Renovations, attention to detail is our specialty. Your home renovation is sure to meet all of your functional and stylistic needs. It is our mission to turn your dream home into a reality. Contact us for a quote to get started.